A Deadly Year in Cities — And How Policymakers Can Respond
12.18.2020
Last Updated: 2.7.2022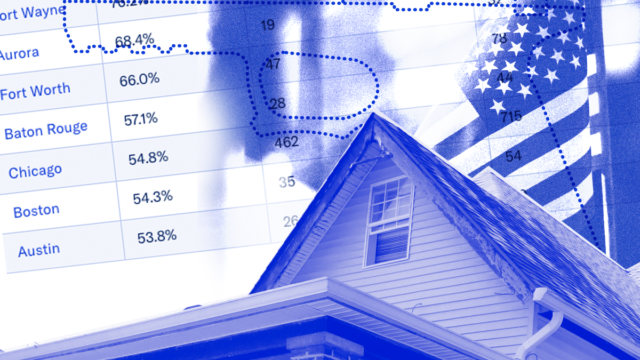 While the long term effects of COVID-19 still aren't fully clear, it is evident that cities have experienced historic levels of violence that began in 2020 and continued through 2021. In 2020, the United States saw a 33 percent increase in the rate of gun homicides compared to the year prior. This upward trend has continued—but slowed—through the end of 2021, with gun homicides increasing another 8 percent compared to 2020.1Everytown analysis using Gun Violence Archive 2020–2021 data on gun homicides and fatal shootings by police and Centers for Disease Control and Prevention 1999–2020 data. According to Gun Violence Archive, there were 18,533 gun homicides and fatal police shootings in 2020, and 19,981 in 2021. Gun Violence Archive, accessed January 4, 2022, https://www.gunviolencearchive.org/; Centers for Disease Control and Prevention, WONDER Online Database, Underlying Cause of Death, 1999–2020, https://wonder.cdc.gov/ucd-icd10.html. Some cities—like Portland, Albuquerque, and Fresno—even set new homicide records in 2021. Data shows that the surge in gun homicides is not isolated to municipalities in a specific region, but rather is an upward trend felt by communities across the nation.
In 2020, the federal government failed to provide the necessary support and leadership to assist cities with rising gun violence at the outset of the pandemic. There were major, preventable interruptions to the delivery of social services that support individuals at the highest risk for violence, and the federal government left states and cities to deal with the consequences. In 2021, by contrast, the Biden-Harris Administration acted decisively with a change in approach that focused on providing funding, such as the American Rescue Plan, to states and cities to provide critical violence intervention services and address the sources of illegal guns. This renewed focus on gun violence prevention, along with greater collaboration with lawmakers at all levels of government, provides a roadmap for reversing the alarming rates of gun violence cities have experienced since 2020. In sum, following two years of dramatic increases in gun violence, there is reason for hope.
Explaining the Increase in City Gun Violence
There are no easy explanations for the sudden jump in city gun violence in the last two years, and experts will need time to understand all of the social, economic, and cultural impacts of COVID on American life, health, and safety. One thing is clear though: Decades of policy decisions and underinvestment in Black and Latino communities have created areas of concentrated disadvantage, poverty, and housing instability where public health crises, including both COVID and gun violence, thrive. Add to this the elimination and alteration of key social services and easy access to firearms, and we begin to see a number of the compounding factors that may explain the upward trend. Even a year later—as jobs, schools, and social services picking up again as a result of imperative funding investments like the American Rescue Plan and mass vaccinations—these disruptions are still demonstrating lasting impacts on public health and safety.
Disruption of Violence Intervention Programs, Critical Services, and Infrastructure
Many local gun violence intervention programs—which have seen success in preventing daily gun violence in cities—experienced unprecedented challenges during the pandemic, including strained funding, loss of support services on which at-risk individuals rely on after intervention, social distancing measures that altered outreach engagement, and an expansion of missions to include preventing the spread of the virus. Important social services that are not always thought of as gun violence prevention-focused also experienced meaningful funding cuts and lengthy interruptions due to the pandemic. In particular, young people—who are often at greatest risk of gun violence—had their lives upended, leaving them without safe spaces or support. Schools were closed, and many afterschool, summer, youth employment, and in-person support programs were closed, underfunded, paused, or cut due to COVID. As these critical supports disappeared, and desperation and anxiety filled the void, gun violence rose. Emergency responses such as the American Rescue Plan and mass vaccinations were put in place by 2021, at which point gun violence rates had slowed, but maintained their upward trend, demonstrating the depth of harms caused in the previous year.
Policing and Community Trust
Cities grappling with disproportionate gun violence have long struggled with deteriorating trust between law enforcement and local communities, negatively impacting police legitimacy and discouraging civilians from calling them to respond to persistent gun violence. As the murder of George Floyd further sparked national outrage over police brutality, the relationships between police and communities were only further strained. And while George Floyd's murder and the protests it inspired occurred in 2020, their effects continue to be felt a year later. Police violence has the corrosive impact of dramatically reducing public confidence in police, likely hindering police-community collaboration, and increasing willingness among some civilians to pick up guns to make themselves feel safe and protected.
Spike in Gun Sales and Widening of Loopholes
This year, Americans bought guns in record numbers, many citing personal protection and fear of social collapse as the reason. An estimated 21.8 million guns were sold by licensed dealers in 2020, a 64 percent increase over 2019. While the rate of gun sales in 2021 so far has been lower than that in 2020, it is still on track to be the second highest year on record with over 15 million guns sold through October. Moreover, the spike in gun sales has exacerbated long-standing, NRA-backed loopholes in our gun laws:
While data from 2021 is not yet available, by the end of 2020, an estimated nearly 600,000 checks took longer than three business days. Because of the Charleston loophole, all sales delayed past this deadline may proceed. In response to a FOIA request, the FBI reported that because of this loophole 5,807 illegal purchasers acquired guns that later had to be retrieved by law enforcement—more than during the last two years combined— between January 1 and November 12, 2020.
Again, while data from 2021 is not yet available, the number of posts by people looking to buy guns on Armslist—the self-proclaimed "largest free gun classifieds on the web"— nearly doubled in 2020 compared to 2019, signaling a large spike in no-background-check sales.
Demand has risen over the last few years for ghost guns. These unregulated do-it-yourself firearms are not subject to background checks, do not have serial numbers, and cannot be traced when they are recovered at crime scenes. Cities such as New York City, Los Angeles, and Washington, D.C. have seen substantial increases in ghost gun recoveries over the past two years.
Illegal guns are more closely associated with city gun homicides than legal ones, but spiking legal gun sales run the risk of diversion into illegal markets due to inconsistent background check laws and failures to regulate the industry. The impact of gun sales and these loopholes on recent city gun violence spikes is still unclear, but the ready availability of firearms to people who are prohibited from acquiring them only increases the risks that guns will be used in violent crime.
Addressing the Crisis
Federal Response
The Biden-Harris Administration is focused on using the tools at its disposal to address gun violence. The administration took multiple actions to provide federal resources and support to community-based services that work to stop gun violence, but have been underfunded both before and during the pandemic. The administration repositioned existing federal grant programs and agencies to support community violence intervention (CVI) strategies, educated states on how Medicaid funding can support CVI, provided explicit guidance around how resources from the American Rescue Plan can be used to fund CVI, convened a collaborative of key cities focus on CVI, and pushed for the inclusion of $5 billion in new funding for CVI in the Build Back Better bill. It also focused on addressing the ways in which illegal guns are getting into our communities by directing the Bureau of Alcohol, Tobacco, Firearms and Explosives (ATF) to focus on identifying and shutting down rogue dealers, establishing multi-jurisdictional gun trafficking strike forces, and stopping the proliferation of ghost guns.
Congress must also act on critical legislation to help address spikes in gun violence in communities across the country. In November, the House of Representatives passed, but the Senate has yet to approve, President Biden's Build Back Better Act, which included a historic investment of $5 billion in CVI programs focused on preventing gun violence. In addition to this funding, Congress must act on life-saving legislation like enacting background checks on all gun sales, and passing legislation that empowers federal law enforcement to enforce the sources of illegal guns, including by modernizing the rules for the gun industry in order to use best practices and root out rogue gun dealers.
State Response
At the state level, lawmakers should continue pushing for stronger laws that have been proven to reduce violence. States can also unlock budget funding to local intervention efforts during the state legislative budget process. In 2021, several states, such as Wisconsin, California, and Connecticut, invested in gun violence prevention using a combination of general fund revenue and federal funds from the American Rescue Plan. State agencies can also direct federal Victims of Crime Act (VOCA) funds to victim services specifically targeted at survivors of gun violence. Dedicated VOCA funding would help community-based organizations, who have been serving victims of gun violence for decades with few resources, to help survivors heal and interrupt the cycle of violence.
Local Response
Local officials were on the front lines responding to the dual public health crises of COVID-19 and gun violence. To plan for and map out appropriate local responses, city leaders should be in close coordination with community stakeholders, like law enforcement, community organizations, clergy, and other credible neighborhood messengers. In 2021, dozens of local governments across the country used a portion of their ARP funds to address an increase in shootings by investing in gun violence prevention, such as local gun violence intervention programs that employ workers who are trained to identify, mediate, and prevent shootings among high risk individuals. Cities should continue using available ARP funding to address gun violence, as well as tap into the 26 existing grant programs that have been unlocked by the Biden-Harris Administration for gun violence prevention. Finally, city leaders must use their unique position to advocate for stronger state and federal laws and regulations to address the flow of illegal guns into cities across the country.
Everytown Research & Policy is a program of Everytown for Gun Safety Support Fund, an independent, non-partisan organization dedicated to understanding and reducing gun violence. Everytown Research & Policy works to do so by conducting methodologically rigorous research, supporting evidence-based policies, and communicating this knowledge to the American public.