Gun Violence in America
5.19.2020
Last Updated: 4.27.2021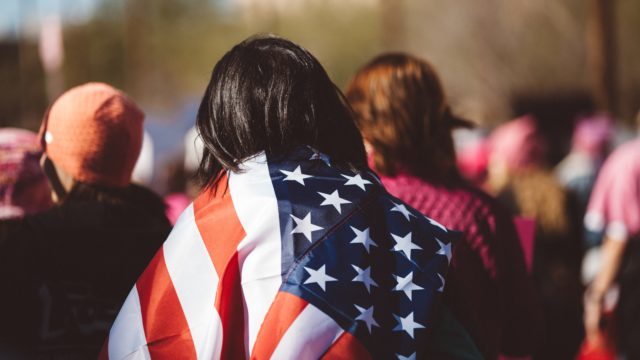 Every day, more than 100 Americans are killed with guns and more than 200 are shot and wounded. The effects of gun violence in America extend far beyond these casualties—gun violence shapes the lives of millions of Americans who witness it, know someone who was shot, or live in fear of the next shooting.
In order to illustrate the magnitude of everyday gun violence Everytown has gathered the most comprehensive, publicly available data. Still, significant data gaps remain—a result of underfunded, incomplete data collection at the state and federal levels. Filling these gaps is necessary to truly understand the full impact of gun violence in America.
Gun Deaths by Intent
Average Deaths per Year 1Centers for Disease Control and Prevention. National Center for Injury Prevention and Control, Web-based Injury Statistics Query and Reporting System (WISQARS) Fatal Injury Reports. A yearly average was developed using five years of most recent available data: 2015 to 2019. While it is broadly considered to be the most comprehensive firearm fatal injury source, two of the intent categories—Police Shootings and Unintentional Deaths—are estimated to be greatly underreported. This underreporting is largely due to missing information on death certificates, which may result in misclassification of intent. Multiple media sources and nonprofit groups have tracked shootings by law enforcement, but no reliable public database captures unintentional shootings. Intent category averages may not total to yearly average due to rounding.
Total 38,826
Note: Research indicates that police shootings are undercounted in CDC datasets, as incidents are often misclassified as homicides.2 Loftin C, Wiersema B, McDowall D, Dobrin A. Underreporting of justifiable homicides committed by police officers in the United States, 1976-1998. American Journal of Public Health. 2003; 93(7): 1117-1121.See also: Barber C, Azrael D, Cohen A, Miller M, et al. Homicides by police: Comparing counts from the National Violent Death Reporting System, Vital Statistics, and Supplementary Homicide Reports. American Journal of Public Health. 2016; 106(5): 922-927. Mapping Police Violence's database is widely cited and estimates that over 1,000 people are fatally shot by police in an average year—nearly twice as many as recorded by the CDC.3Everytown analysis of 2013 to 2019 Mapping Police Violence (accessed June 4, 2020). Mapping Police Violence dataset is compiled from Fatal Encounters, KilledbyPolice.net, US Police Shootings Database, and Fatal Force. Dataset includes only killings in the process of arrests, excluding medical emergencies, overdoses, deaths ruled or probable suicide. Everytown analysis also excludes murder suicides and police who were off-duty at time of shooting.
Suicide
3x
Access to a gun triples the risk of death by suicide.
Anglemyer A., Horvath T., and Rutherford G. "The Accessibility of Firearms and Risk for Suicide and Homicide Victimization Among Household Members: A Systematic Review and Meta-Analysis". Annals of Internal Medicine. (2014).
Homicide
The US gun homicide rate is 25 times that of other high-income countries.
Last updated: 1.7.2021
Children and Teens
Firearms are the leading cause of death for American children and teens.
Last updated: 1.7.2021
Domestic Violence
1M
Nearly 1 million women alive today have been shot or shot at by an intimate partner.
Everytown for Gun Safety. "Guns and Violence Against Women: America's Uniquely Lethal Intimate Partner Violence Problem". Everytown for Gun Safety. (2019). https://bit.ly/3iSYzAn
Impact on Americans
Everytown Research & Policy is a program of Everytown for Gun Safety Support Fund, an independent, non-partisan organization dedicated to understanding and reducing gun violence. Everytown Research & Policy works to do so by conducting methodologically rigorous research, supporting evidence-based policies, and communicating this knowledge to the American public.